Volunteer Application and Handbook
Volunteering is a heartwarming experience. You will have the opportunity to really get to know our wonderful seniors. Each day, as you enter our doors, smiling faces will greet you to let you know how much we care and how much we appreciate your generosity in donating your time!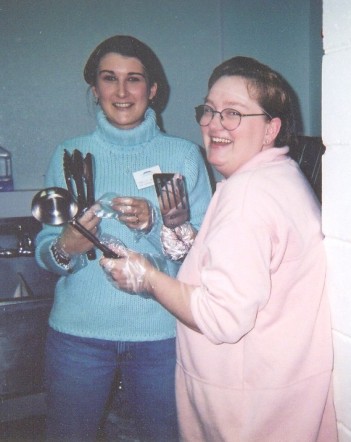 There are several areas of the center where volunteers can participate:
Delivering Meals on Wheels.

Backup for Meals on Wheels volunteers

Those with special skills and/or hobbies that would like to teach or share with the Seniors.

Talents that can be shared with the Seniors such as singing, playing instruments, storytelling, etc.

Visiting with Seniors----both at the Center and homebound.

Help out in our Craft area---bring new ideas and help in making crafts.
Volunteers help keep the center running smoothly. Anyone who wishes to volunteer needs to meet with the Director. The training will depend on the volunteer area. The Transportation/Volunteer Coordinator will train those volunteers delivering the Meals on Wheels. All others will receive direction from the Director. Volunteers must also follow center Rules for Participation and other policies. Volunteers may eat a meal if they are 60+ or the spouse of an eligible person. Someone who is under 60 and not a spouse can only be served after all eligible persons are served. If the Center Director sees that a volunteer is not performing their duties as assigned, they may ask the Volunteer not to participate as a volunteer.