Joan Smith
A native of Lumpkin County, Joan's experience comes from Ninth District Opportunity working with the elderly and homebound. She and her husband, Hugh, live on the northeast side of the county. She has a heart for seniors and is blessed with each new day.
Camille Cantrell
Camille joined us as Activities Coordinator in January of 2006. She is a Dahlonega native with a son in his senior year at NGCSU. She is thrilled to be a part of the senior center staff and is blessed to live in this historical community.
Rachel Carswell
New Kitchen Manager
Yulyn Day
New Volunteer Coordinator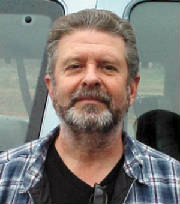 Bill Souther
Bill joined us on Valentine's Day of 2005 as the Transportation Coordinator. Bill retired with the Dekalb County Fire Department after twenty-seven years and volunteers as a First Responder for Lumpkin County.